Business Debit Mastercard® benefits
Accepted at more than 38 million locations worldwide
Extended security and warranty
Access to your banker for ongoing questions and support
Choose a design from the options below, and then
visit a branch
for an Instant Issue card, or call us to receive your card in the mail.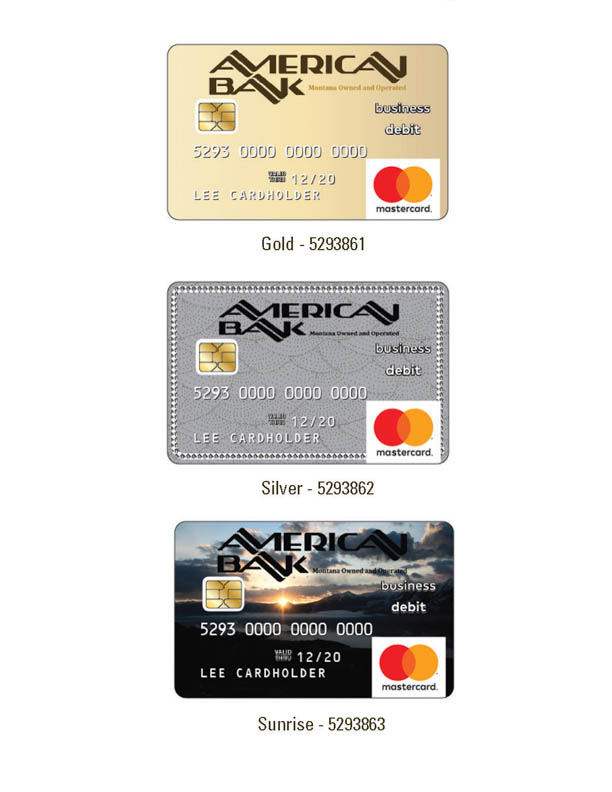 SMSGUARDIAN™ debit card protection
smsGuardian™ is an anti-fraud alert service for American Bank debit card holders. After enrolling in smsGuardian™, customers will receive text message alerts on their designated mobile phone of possible fraudulent purchases made with their debit card. Customers will have the opportunity to reply back to the text message to report an unauthorized transaction, which will initiate the Bank's fraud investigation process.